Questions from KGO, ABC 7 News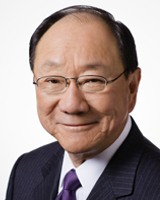 We recently received a telephone call from Vic Lee of ABC7 News.   He asked many questions and said he had received a few inquiries about Charity Blossom.  We're not sure if KGO is going to do a story about us. Even so, we want to answer some of the questions that came up, so you can have the answers regardless.
In order to help donors and visitors in general be more informed about nonprofits and charities they wish to support, we make information about nonpropfits and charities publicly available.  We get most of our information from the IRS (www.irs.gov).  In particular, make Form 990 available for many organizations.  We also get this information from the IRS.  For individual Form 990 filings, simply search for the nonprofit listing and check to see if we have the filing.  For example, for the Literacy Network of Greater Cincinnati, go their listing page and click on the Form 990 link.  We make this information available for free.
If you would like to receive the Form 990 information for all nonprofit organizations, you can do so here. Mr. Lee seems to have an objection that we charge for the bulk distribution of this information.  Indeed, we charge a fee to receive the full set of information.   We believe this fee is reasonable — we ourselves must pay a few thousands of dollars for it, and we process that data so that it is in form more palatable for consumption.  The IRS delivers about 200 CDs of information.  We organization it and make it available on a single hard disk (a few hundred gigabytes).  Mr. Lee is certainly entitled to to his opinion that we should make this freely available.  However, we charge a small fee to make sure we can continue to make this service available.
Also, as previously noted, we make individual Form 900 disclosures available for free.
Second, Mr. Lee asked, "Why wouldn't a nonprofit organization wish to receive a grant from us?"  We'd only be speculating for specific nonprofits so that answer is basically, "it depends."  However, we received feedback that some nonprofits don't fund raise at all and some don't want to receive funds through "third parties (i.e. they only want to receive online donations on their own website)."
If a nonprofit doesn't want to receive grants from us, we're happy to oblige this request.  Information on how to do so is found here: www.charityblossom.org/corp/contact.
In general, if you have questions about Charity Blossom, our FAQ is a pretty good place to start.
Or if you have specific questions the faq can't answer, send us an email at info@charityblossom.org